Off-Leash K9 Dog Training Hudson Valley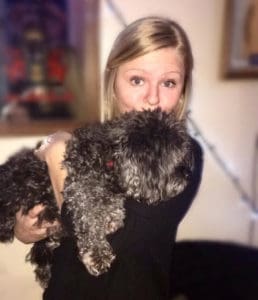 Off Leash K9 Training is known for the high level of obedience in real world environments; however, we also specialize in behavioral modification, nosework/detection, protection, service and therapy dog certifications, and K9 tracking training! Give your dog the professional dog training he/she needs to be a happy member of your household. Create a more comfortable environment for your family with an obedient dog.
We believe that 98% of all dogs can be trained to have amazing obedience: regardless of breed, size, shape, or age!
Dog Obedience Training Hudson Valley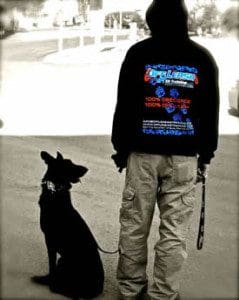 Alex is proud to bring Off Leash K9 Training to the great state of New York! Since Alex was a young girl growing up, there isn't a time her family wasn't taking in or adopting a new animal into their home. Having grown up with several animals, such as horses, dogs, cats, etc. being around and working with them comes naturally to her! If there is anything that led Alex to work with animals as a professional it was the morning she witnessed a man dropping off and abandoning a puppy on a back road. Alex immediately picked up the puppy and took him home with her, where she made the appropriate vet appointments and accommodations necessary for introducing this puppy into her home. She realized that instead of spending each day behind a desk, devoting her life to animals was much more important to her. Aside from researching about different dog training techniques, Alex was also put through the same training technique that is carried out by the military when training their K9's, and learned how to work with dogs of all breeds, sizes and ages! Having trained New York Off Leash K9 Training, she is not only thrilled but also readily prepared to bring this world-renowned dog training system to the Long Island area! The Off Leash K9 Training system is a proven system and changes both owners' and canines' lives for the better.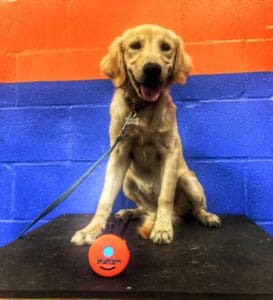 OLK9 uses marker training, but we specialize in e-collar training to gain amazing obedience from your dog. There are a bunch of major misconceptions with e-collar training (see FAQ). E-collar training is more about using a ball as a reward, than it is about using the e-collar.
Off-Leash K9 Training is comprised of off leash dog trainers with experience and training ranging from the US Marine Corps, DOD, US Secret Service, and private sector experience! We guarantee 100% Obedience, 100% Off-Leash! Your dog will be trained to have the same level of obedience as most police/military working dogs!
What we enjoy most is seeing dogs that have spent their whole life on a leash, now being 100% Off-Leash and obedient! We thrive off of seeing the joy in both the dogs' and the owners' face when they have mastered a new command without the restriction of a leash.



Are You Ready?

Book Appointment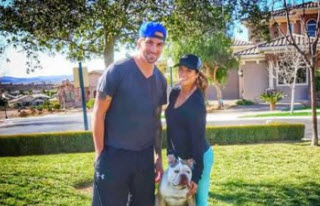 What we enjoy most is seeing dogs that have spent their whole life on a leash, now being 100% Off-Leash and obedient! We thrive off of seeing the joy in both the dogs' and the owners' face when they have mastered a new command without the restriction of a leash.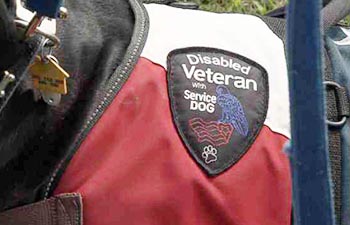 Offleash K9 also offers certified service dog or certified therapy dog classes! If your dog has the drive and disposition, he/she can be trained to assist you in your daily life.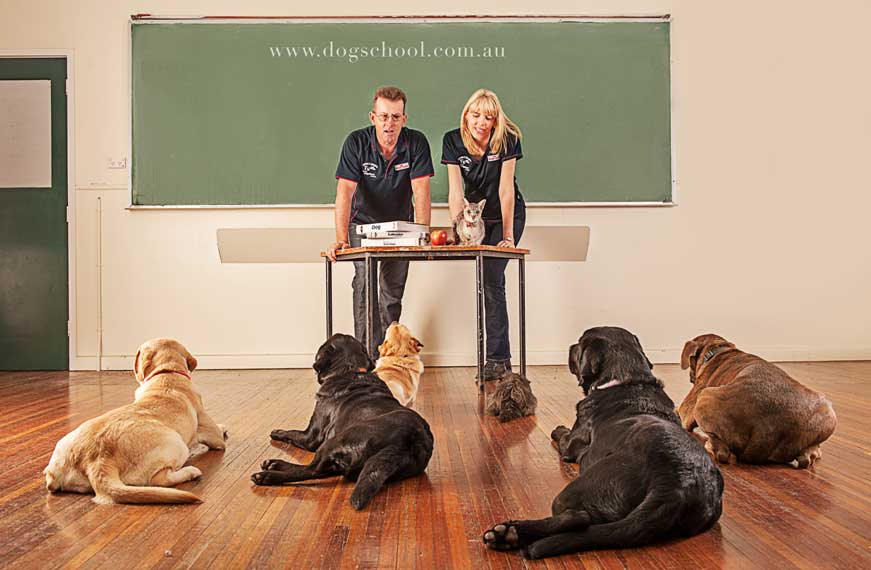 When you want your dog to have a high level of obedience and/or fix specific behavioral issues, contact Offleash K9. Our dog trainers will train your dog to be obedient off leash at home and out and about.
Numerous Before/After Videos On YouTube
Numerous 5-Star Dog Training Reviews On Google
Globally Recognized Dog Obedience Training
Voted Best Dog Trainer in Virginia TWO years In A Row
What Do Our Clients Say?
WE LOVE CLIENT'S SMILES!
After a few puppy classes and a couple of private training sessions at a local place, I was beside myself. I considered giving up on my black lab, but instead did some research and found Alex. My puppy, who was acting very tough like a high school teenager, was good but very aggressive at home. I decided to ship him off to Alex for a 2 week board and train. Well – he came back to me like a young man. Much more attentive and obedient. Like all sports and competition, it takes time and money to succeed. Dog training is no different! That is why we resort to professionals like Alex! Make no mistake – you must be consistent, confident and remain the Alpha dog in order to reinforce the training at home. Alex is awesome!!!! She goes above and beyond and is readily available. You can always call or email and she will respond to any concerns or issues you may have. I continually praise Alex and the company to family, friends and coworkers for work she has done with my dog. I will definitely send my dog back for advanced training as Alex provides an excellent service!!!
I cannot say enough good things about Off Leash K9 Training!
Alex and Off Leash K9 training is the single greatest thing you can do for your family and your dog. The service exceeded our every expectation. Not only did Alex train our dog as advertised, but she continues to keep in touch and help if any issues arise now almost a year since training, exceptional customer service! Not only is Alex a gifted dog trainer. she is also a great person, she will treat your dog as if it were her own. When she tells you that your dog is ready to be picked up that's 100%, she goes to great lengths to make sure the dog is perfect. The greatest compliment comes from my wife, who not only continues to recommend Alex to every friend who has dog issues or is getting a new dog, but she will tell you that the money we spent to have our dog, Boomer, trained was the best money she has ever spent., worth every last cent! In fact, if and when we get another dog, that dog will literally be immediately dropped off with Alex. We cannot recommend her high enough, your family and your dog will thank you for many years having been trained by Off Leash K9.
Off Leash K9 Training has made my dog amazing! I would highly recommend them.
Alex is awesome! I brought my 2-year-old German Shepherd to her for advanced training and I couldn't be happier with my pup's training.
Alex was very patient and thorough in explaining the training approach and how it is effective in helping the dog learn the various commands.
I saw a difference in my dog's behavior right after the first session and was completely off-leash after the second session.
The e-collar training program is a safe, effective way to train your pup and Alex is amazing at tailoring it to your specific situation. She was great at working on any issues that needed correcting with my dog such as digging, counter surfing and pulling on the leash.
In short, Alex is great for anything you want to accomplish with your dog. You will be amazed at the transformation that happens in such a short amount of time. I'm planning on taking my newly-adopted pup to her for training very soon!
Since doing the 2-week board and train, I highly recommend Off Leash K9 Training to all of my clients